Set sail on a Turkish yacht charter and take in the best of Turkey as it is today, and as it was hundreds of years ago. A Turgutreis itinerary takes you out in to the Bodrum Peninsula, which incorporates the Gulf of Gulluk and the Gulf of Gokova. Relax on the local beaches, explore ancient ruins, visit buzzing Bodrum or head straight out to explore the coastline, the choice is yours.
在土耳其乘坐游艇启航,就像几百年前一样。这次旅程将带你出去到图古泰斯,博德鲁姆半岛,包括居吕克海湾和Gokova海湾。在当地的海滩放松,探索古遗址,参观清真寺或直去探索海岸线,这些都将是您最好的选择。

SAILING IN TURGUTREIS
A yacht charter from Turgutreis is the ideal way to make the most of the superb sailing conditions Turkey has to offer and is suitable for all levels of sailor. You can anchor off local beaches or cruise lazily along the coast, stopping at unspoilt villages or lively towns.
In summer, temperatures can reach 89 F (32 C), making the cooling sea breezes most welcome. Winds are generally calm in the mornings, getting stronger in the afternoons, in the range of 10 to 20 knots (11 – 23 mph) and generally calm down at night.
航行在图古泰斯
在图古泰斯乘坐帆船旅行是理想的方式,土耳其能够提供非常好的航海条件,适合各层次的水手。您可以把船锚固在当地的海滩或懒洋洋地沿着海岸巡航,停泊在风貌完全未受破坏的乡村或热闹的城镇。
在夏季,温度可以达到89°F(32℃),凉爽的海风深受欢迎。风一般都是在早晨非常平静,下午渐渐变强,在10至20海里的范围内(11 – 22英里),在夜间又再次恢复平静。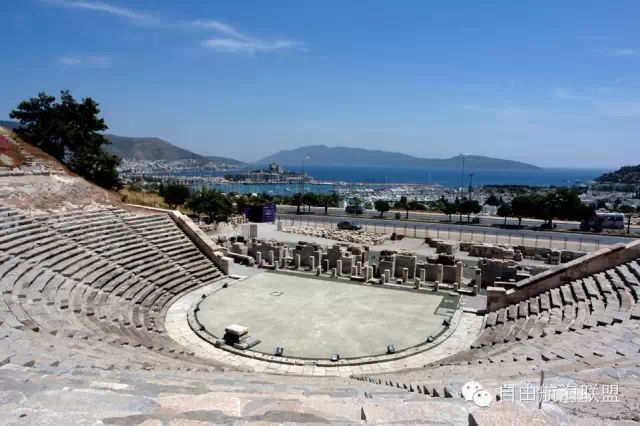 Maya Marina
En route to the luxurious Maya Marina, yacht charterers will have an opportunity to stop off at the delightful anchorage of Asin Limani to visit what remains of the ancient city of Iassos, where donkeys and cows graze amongst the ruins. The city dates from Mycenean times, and today visitors on a Maya Marina yacht charter will be able to see the Temple of Zeus, the city wall, the agora and a small theater amid the olive groves. It is an enchanting spot, surrounded by olive groves – well worth a visit.
玛雅码头
途中的豪华游艇玛雅码头,船员们将有机会停在利马尼,这会是一段愉快的旅程,很棒的锚地,上岸访问遗留至今的Iassos古城,那里的驴、牛在废墟间吃草。城市可以追溯到Mycenean时代,如今的游客在玛雅码头将能够看到宙斯的神庙,城墙,集会所,橄榄园和一个小剧院。这是一个迷人的地方,四周的橄榄树——很值得参观。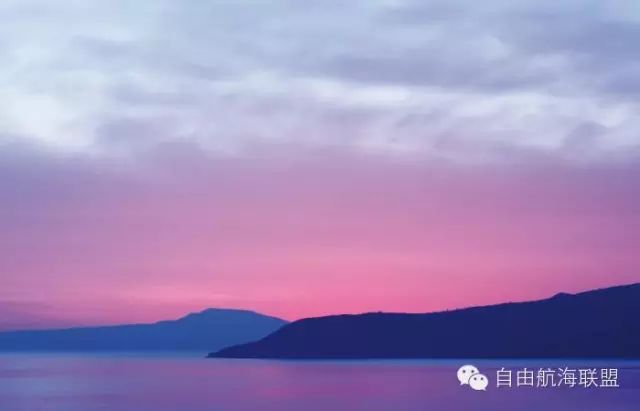 Paradise Bay
The crystal clear waters encompass every possible shade of blue and are home to a huge variety of marine life – Paradise Bay has been likened to a huge aquarium, making it heaven on Earth for snorkelers. There's nothing to interfere with the perfection of it all as an idyllic stopover on a Paradise Bay yacht charter. Paradise Bay is a real "get away from it all anchorage."
天堂湾
清澈的海水中包含每一个可能的阴影和蓝色有种类繁多的海洋生物——天堂湾被比作一个巨大的水族馆,是地球上的天堂。没有什么妨碍这一切的完美,在天堂湾游艇巡游充满田园诗一般无比魅力。天堂湾是一个真正的"远离它所有的锚。"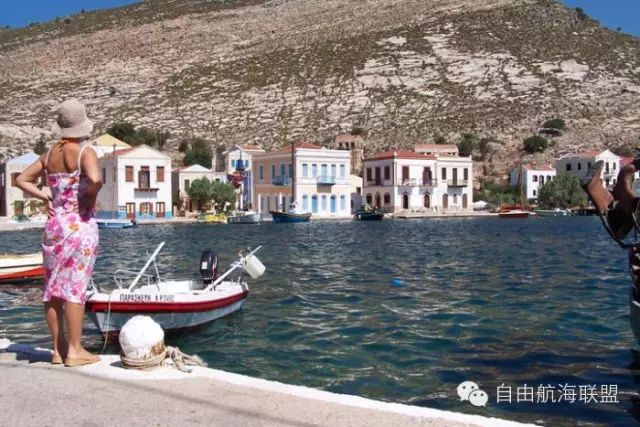 Cökertme
Cökertme is a small hamlet in a semi-circular bay with houses and restaurants fringing the shoreline. This is the real Turkey. From Cökertme, cruise eastwards to Cleopatra's beach on the far side of Castle Island. Legend has it that the fabulous white sand was originally imported from Egypt.
Cokertme
Cokertme是一个小村庄在半圆形的海湾,房子和餐厅沿着海岸线而建。这是真正的土耳其。从Cokertme向东巡航至克利奥帕特拉沙滩城堡岛的另一边。传说这里的白沙最初从埃及进口。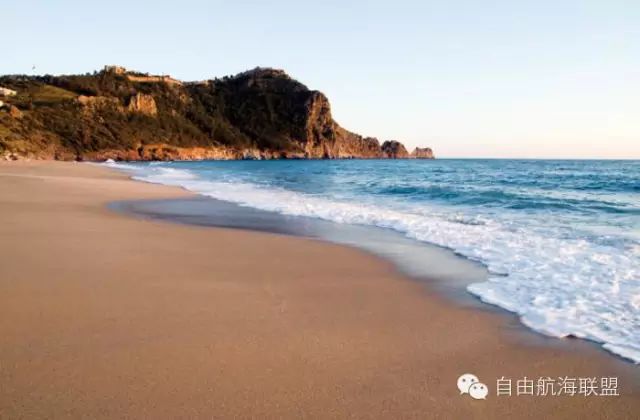 Turgutreis
Turgutreis Town is two minute's walk from the base marina location
The town is a popular holiday destination with its miles of sandy beaches, bank,s ATM, waterfront restaurants, patisserie and bars.
Dogus Turgutreis Marina is one of Bodrum's three marinas and is situated in the furthest western point of the Bodrum Peninsula, between the Gulluk and Gokova gulfs.
Bazaars that resemble an Aladdin's cave packed with treasures waiting to be unearthed, offer a chance to pick up some of the spices, trinkets, handcrafts and 'kilim' carpets for which Turkey is famous.
Turgutreis
Turgutreis镇两分钟的步行从基地码头位置
小镇是一个受欢迎的度假胜地,拥有沙滩、银行自动取款机、海滨餐厅、法式蛋糕店和酒吧。
Dogus Turgutreis码头是博德鲁姆的三个码头之一,位于最遥远的西方的博德鲁姆半岛,位于Gulluk和Gokova海湾之间。
热闹的集市,像一个阿拉丁的山洞里挤满了宝藏有待发掘,这里有很好的机会去采购一些香料、小饰品、手工艺品和土耳其是著名的kilim的地毯。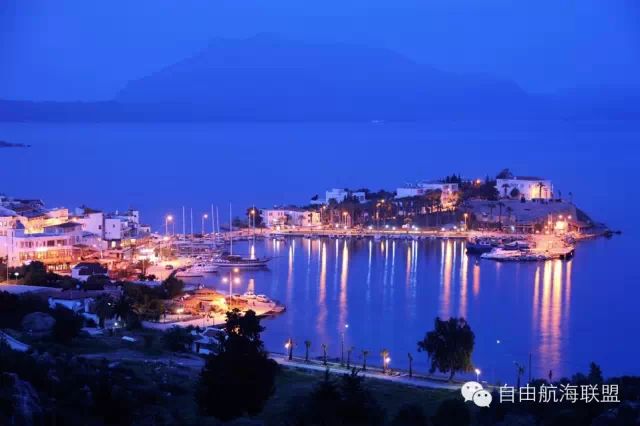 ---
Large catamaran boats is both our traffic tools, and our hotel night rest, is also the restaurant and rest of mobile station, she is also our entertainment and diving mobile platform, is also our unrivaled views of the observatory, is our big toy, also can serve as our sea fishing boat, is also belongs to our 8 small social platform for personal and private space. She can take us to the other methods are difficult to reach the destination, see its way to travel to see stunning beauty. Want to go to which go to which, cruise between the beautiful Aegean sea islands.
大型双体龙骨帆船既是我们的交通工具、也是我们的夜晚休息的酒店、同时也是移动的餐厅和休息站、她也是我们的娱乐和潜水的移动平台、也是我们的无敌海景观景台、还是我们的大玩具、也能充当我们的海钓艇、同时也是属于我们8个人的小型社交平台和私属空间。她可以带我们去到其他方法难以抵达的目的地,看到其旅行方式看不到的绝色美景。想去哪就去哪,巡航在美丽的爱琴海群岛之间。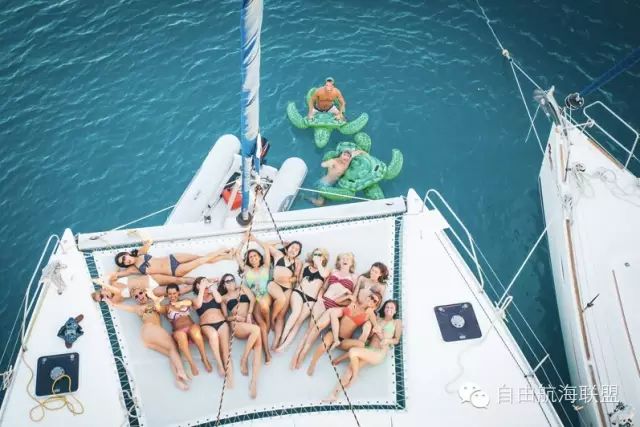 Don't need to rush to a lift, ferry ride, travel, playing tired returned to the cabin to rest, rest well "mobile hotel" had sailed to another scenic spot, to play, then you can continue to completely is a sea of RV.
不需要赶时间去搭车、乘渡轮、赶路,玩累了就回到船舱休息,休息好了"移动的酒店"已经航行到另一个景点,起来就可以继续接着玩,完全就是一辆海上的房车。
We have held the international driver's license at the same time with many leisure captain and leader of the sailing experience for your sail, to ensure everyone's safety, you just need to set out with happy you can rest assured.
我们有持有国际驾照同时拥有多次休闲航海经验的船长和领队为您驾驶帆船、保证大家的安全,您只需带上快乐就可以放心出发了。
This is my ASA sailing license:
这是我的ASA帆船驾驶执照: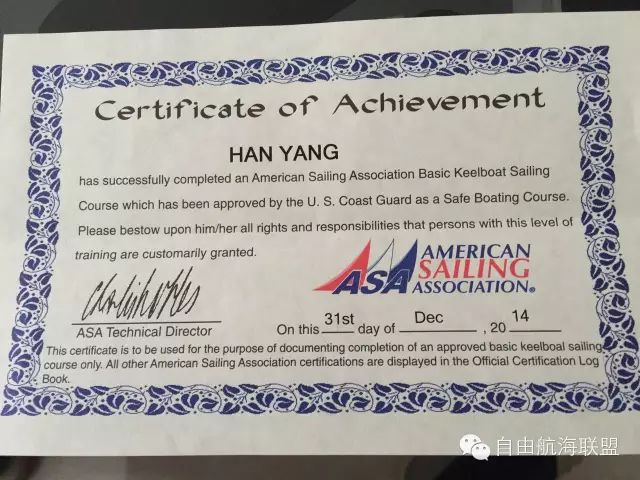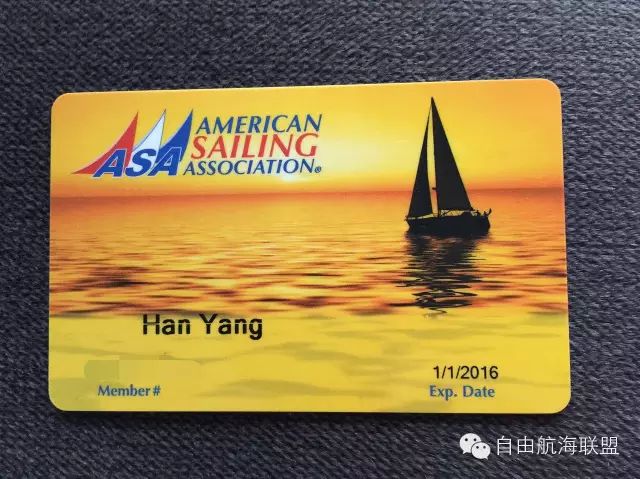 ---
Activity time:October 1 solstice 10, 2015 (6 team can arrange the time signing up)
活动时间:2015年10月1日至10日(6人团队报名可自行安排时间)
Venue:Turkey, the eastern Mediterranean and the Aegean sea
活动地点:土耳其、东地中海、爱琴海
Attendance: six
活动人数:6人
---
Contact: Han Yang (ASA105 Skiper) WeChat: matt1007, Weibo: Yang enthalpy matt; WeChat public number: free navigation alliance
联系方式:杨焓(ASA105级别船长)微信号:matt1007、微博:杨焓matt;微信公众号:自由航海联盟
Registration: in the WeChat store 10000RMB in advance after success signing (WeChat guarantees payment, after the end of the entire activity upon confirmation of payment), Balance payment can be paid before leaving for Turkey。note: travel unless caused by our reason cannot be underway, the deposit is not refundable.
报名方式:在指定微店预付10000元后即报名成功(微信担保支付,整个活动结束之后在确认付款)尾款于出发去土耳其之前付清即可,注:除非由于我方原因导致旅行无法按期进行,定金不退还。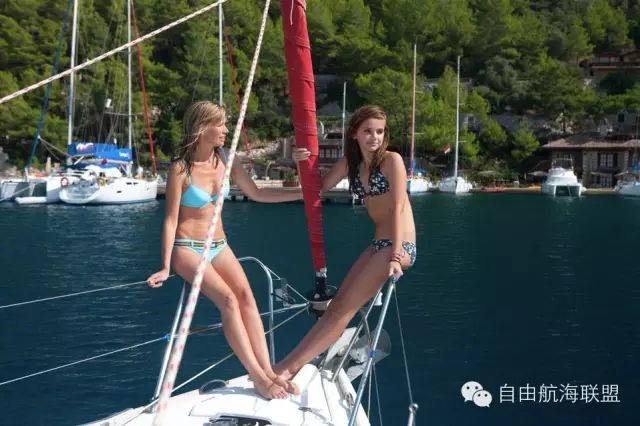 ---
Price including:
Boat charter fees, boat insurance.
Whole cabin accommodation and bedding.
On board breakfasts, lunch or dinner each day, drinking water, snacks, fruits, tea, coffee, beers, etc. onboard as specified in itinerary.
Mooring and marina facilities fees.
The oil, water, electricity during the voyage.
Safety equipment such as life jackets, lifelines, life rafts etc.
Snorkeling equipment. Other water toys and fishing equipment are available for an additional fee.
Seasickness medicine and first aid supplies.
Captain fees (who is British Royal Yacht Association or the American Sailing Association qualified) and captain's tips.
The Captain will personally share specialized knowledge of sailing, driving and operation of the yacht with the guests according to demand.
费用包括:
船只租赁费、保险费
全程船舱住宿及床上用品
全程船上用餐(早、午、晚餐),各种精美酒水、点心(饮用水,咖啡,红、白、啤酒,水果,茶点)
港口停船及码头设施使用费
航行期间的油费、水费、电费
专业安全器材如救生衣、救生索、救生艇等
浮潜装备及海钓装备费
特效晕船药和一般急救用品、药品
国际级船长 -持英国皇家游艇协会或美国帆船协会认证、船长小费
船长亲自传授专业航海知识、帆船驾驶及水手操作实训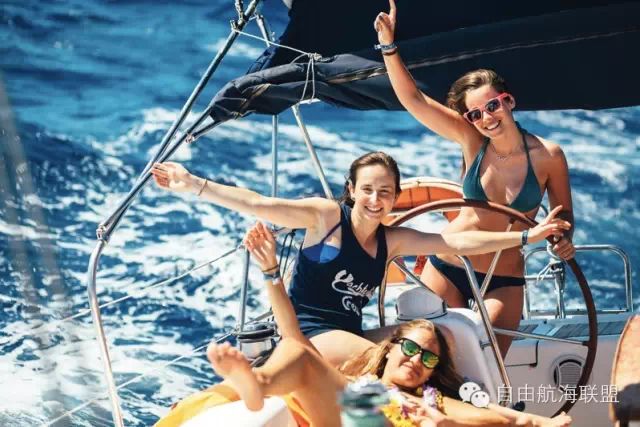 ---
Price excluding:
Flight, taxi and other transportation costs.
Personal travel insurance: Although not a necessary condition to participate in sailing trips, we strongly recommend you to purchase insurance to guarantee in the event of accidents (such as illness, loss of property, etc.). There are many insurance companies who can provide you with this.
Meals ashore (as specified in the itinerary). When docked or anchored at night, you can not only enjoy the local scenery or go ashore to play, you can also go to a local restaurant and taste the local cuisine. Or you can buy fresh produce at the supermarket to cook a delicious meal for yourself.
The islands landing fees, special sightseeing fees and other activities, such as scuba diving, golf and so on.
Other unspecified tourism activities or transportation costs.
费用不含:
机票出租车等交通费用
个人旅行保险:旅游保险虽然不是参加航海游的必要条件,但是建议您外出旅游务必购买保险,以保证在出现个人意外(例如生病、丢失财物等情况)时,有保险公司保障您的权益。
晚餐:我们每晚停靠不同的港湾,届时您不但可以上岸游玩欣赏当地的美景,还可以去当地餐馆品尝特色美食。或者您也可以在超市买到新鲜的食材为自己做上一顿美味佳肴。
各岛屿的登岛费、特殊参观游览费、水肺潜水、高尔夫等。
其他未注明包括的旅游项目或交通费用。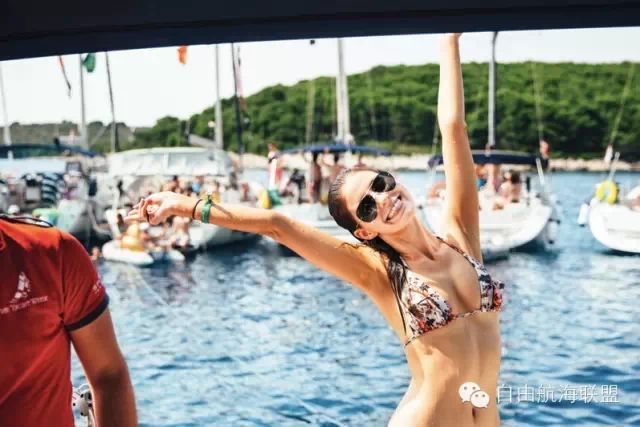 ---
General Infomation:
Standard Time Zone: UTC/GMT +2 hours.
Currency: The local money is the Turkey New Lira (TRY).
Credit Card Information: Major credit cards such as Visa and MasterCard are accepted throughout Turkey for making transactions and payments, but may be subject to a surcharge. Credit cards can be used for cash withdrawals at ATM machines, but expect to incur a charge for this service. However, small retail outlets and private restaurants may not accept credit cards. Please Note: there are very high charges applied when changing traveler's checks in Turkey.
Language: The official language is Turkish, but you will also hear people speaking Kurdish, Armenian and Aramaic. In the tourist resorts you can usually get by with English and/or German.
重要信息提示:
时差: 当地时间:UTC/GMT+2 (北京比土耳其早6个小时)
汇率: 土耳其当地货币为新土耳其里拉(TRY)
信用卡信息: 大部分信用卡,例如Visa及 MasterCard 信用卡都可以在土耳其全境使用。
语言: 当地官方语言为土耳其语,但是你还可以听到人说库尔德语,亚美尼亚和亚拉姆语。在旅游胜地你通常可以用英语、法语或德语。
VISA: Turkey visa about electronic signature, convenient and quick, The Internet can be done soon
签证问题:土耳其签证为电子签,方便快捷,上网很快可以搞定。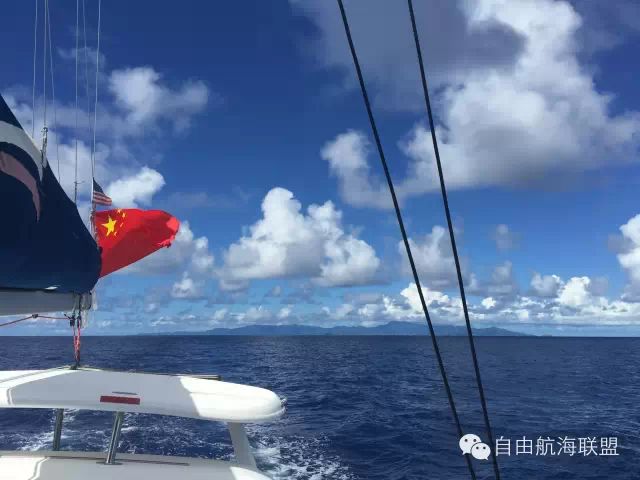 ---
Experience:sailing, sailing experience, learn basic galleon captain personal guidance driving technology; Motor boats, island adventure, shallow exploration; Sea fishing. Snorkeling, such as water requirement lung boat dives advanced preparation of oxygen bottles and required equipment consulting local dive guide; Swimming; No one island adventure; Berth at night beach view the stars; Dinner island experience local cuisine, bars and nightlife, aquatic entertainment project, the sunshine, a hammock, reading, stunned, observation, taking photos and so on.
体验内容:帆船驾驶、航海体验,船长亲自指导学习基本的大帆船驾驶技术;带发动机小艇登岛探险、浅滩探险;海钓;浮潜,如需水肺船潜需提前准备氧气瓶和装备咨询当地潜导;游泳;无人岛探险;夜泊沙滩观星空;晚饭登岛体验当地美食、酒吧、夜生活、水上娱乐项目、晒太阳、吊床、看书、发呆、观景、拍照等等。
Security: the shipping company to provide the entire 24-hour on-call emergency rescue service (arrive within 4 hours); The ship is equipped with a full range of safety equipment; Ships to buy $3 million accident insurance; Each a overseas travel insurance, holding international sailing license leisure sailing experience abroad many times to assure the safety of the crew's captain.
安全保障:船公司提供全程24小时随叫随到意外救援服务(4小时之内到达);船上配备全套安全设备;船只购买300万美元意外保险;每人一份境外旅游保险,持有国际帆船驾照多次国外休闲航海经验的船长保证全体船员的安全。
---
Reference trip:
参考行程: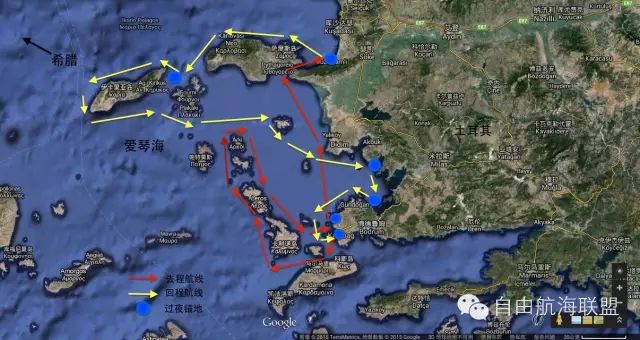 DAY1: TURGUTREIS (SUNSAIL BASE)
Arriveat Flotilla Base
第一天: TURGUTREIS(SUNSAIL基地)
到达游艇会。
DAY2: GUMUSLUK
Atypical Turkish fishing village famed for its many excellent fish restaurants.
第二天: GUMUSLUK
典型的土耳其渔村闻名的许多优秀的鱼餐馆。
DAY3: MAYA MARINA (10 NM)
Atthis luxurious Turkish resort you are free to take advantage of some of thefacilities on offer, including an outdoor cinema and two swimming pools. Or,you can head down to the rock pools for some fantastic snorkelling or head tothe top of the hills for the most amazing views across the Gulf of Gulluk.
第三天: 玛雅滨(10海里)
在这个奢华的土耳其度假胜地你可以自由利用的一些设施,包括一个户外电影院和两个游泳池。或者,你也可以去一些奇妙的浮潜或头的岩石池的山的顶部在Gulluk海湾的最惊人的观点。
DAY4 KAZIKLI (11 NM)
Stopfor a swim at Paradise Bay before heading into this quaint, rustic setting.
第四天 KAZIKLI(11海里)
停泊在天堂湾,尽情游泳,之后进入这古怪有魅力的乡村。
DAY5: FREE SAILING
第五天:自由航行
DAY6: GUNDOGAN (15 NM)
Theperfect bay for a refreshing swim or snorkel, or you may choose to explore thefascinating caves of stalagmites nearby.
第六天:GUNDOGAN(15海里)
清爽完美的海湾游泳或潜水,或者你可以选择去探索附近的迷人洞穴石笋。
DAY7: TURGUTREIS (SUNSAIL BASE 19 NM)
Enjoya fun race back to base before letting your hair down at the farewell party.
第七天:TURGUTREIS(SUNSAIL基地19海里)
享受一个有趣的比赛回基地之前,让你的头发的告别聚会。
---
Sailing Boat:
帆船:

Parameter参数表
Number of Berths
10
床位数
10
Number of Cabins
4
舱室数
4
Number of Heads
4
卫生间数
4
Number of Showers
5
喷淋数
5
Engine
X2
发动机
X2
Length Overall
12.97m
总长
12.97m
Beam
7.23m
主横梁
7.23m
Draft
1.27m
吃水
1.27m
Sail Area
117m2
帆面积
117m2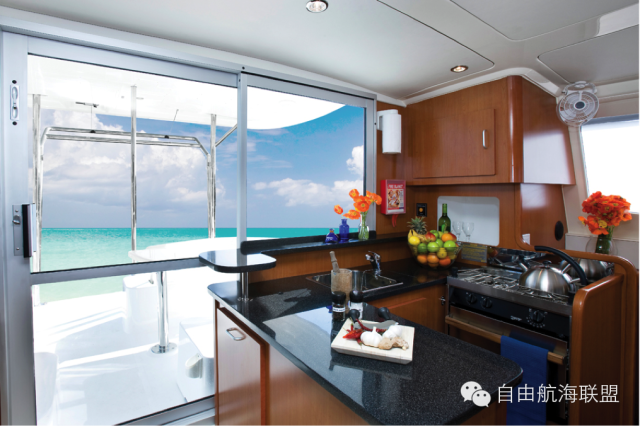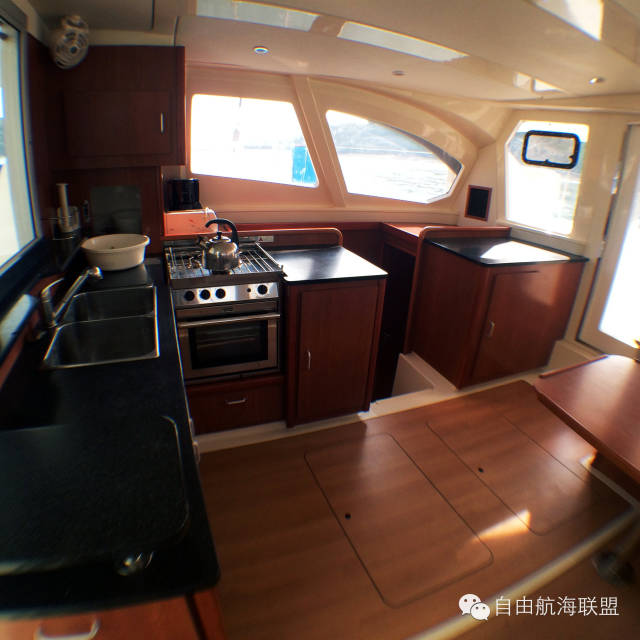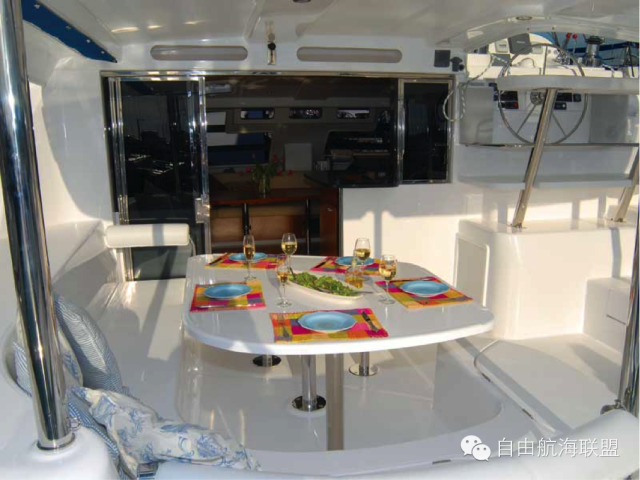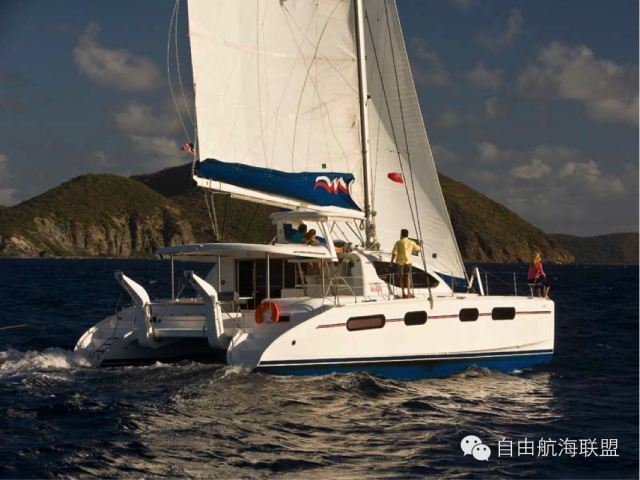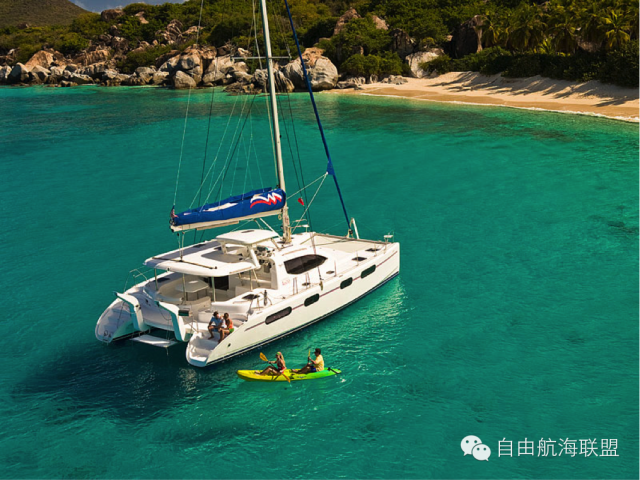 Moment:
精彩瞬间: