Will go to reason: Australia's most popular Islands必去理由:澳大利亚最受欢迎的群岛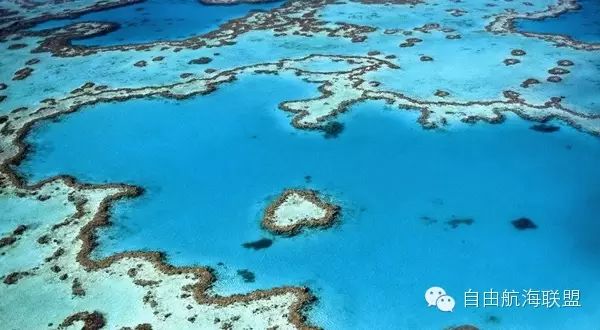 Whitsunday Islands has also been translated as "Holy Island", in the heart of the tropical coast of Queensland, Australia, the Great Barrier Reef, the sizes of 74 coral islands, is one of Australia's most popular tourist destination, is the most well-known Southern Hemisphere yacht tour of one of the destinations.
降灵群岛也被译为"圣灵岛",位于澳大利亚昆士兰州热带海岸大堡礁的中心位置,由大小不一的74座珊瑚岛屿组成,为澳大利亚最受欢迎的旅游胜地之一,也是南半球最知名的游艇帆船游览的目的地之一。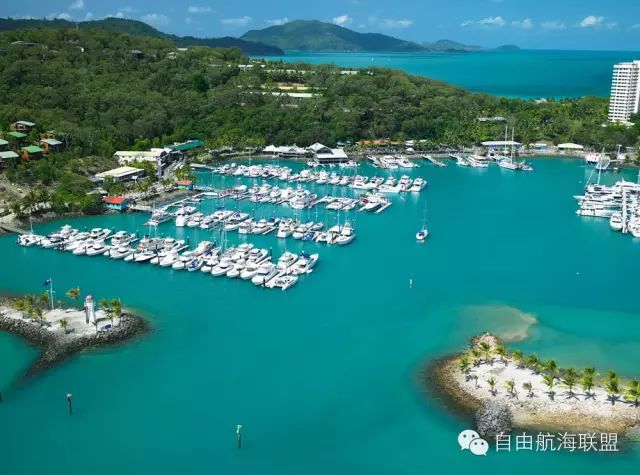 To the Whitsunday Islands is definitely a feast for the senses, where surrounded by natural beauty, while dotted with isolated world for visitors to explore the coast and friendly town, the sheer number of beauty, of good quality, so you absolutely beautiful, unforgettable. The best way to explore the beauty of the Whitsunday Islands styles is yachting, shuttling between the islands, snorkel beach, on the famous beach with the sun and rest, or enjoy the mainland side of Airlie Beach Coral Sea resort attraction. Natural beauty and world famous landmarks Whitsunday Islands is one of the many tourists preferred travel destination, known to play all the way to the explosion of activities include frogs hidden in the Great Barrier Reef, the Whitsunday Islands on the pure white silica sand stroll free skydiving let Whitsunday Islands magnificent sweeping views charm. Especially the most classic itinerary Hamilton Island, Great Barrier Reef to explore the heart – heart-shaped fort reef and Whitehaven Beach, Australia's most beautiful beaches.
来圣灵群岛绝对是一场感官盛宴,这里环绕着自然美景,同时点缀着与世隔离的海岸和可供游客探索的友好小镇,美景数量之多,质量之佳,绝对让您美不胜收,流连忘返。探索圣灵群岛风格迥异美景的最佳方式就是乘坐帆船,穿梭于岛屿之间,靠岸潜泳,在著名的海滩上沐浴着阳光小憩,抑或是享受大陆度假区边艾尔利海滩珊瑚海的胜景。拥有自然美景和世界著名地标的圣灵群岛是许多旅游者首选的旅行目的地之一,广为人知一路玩到爆的活动项目包括在大堡礁蛙潜,在圣灵群岛的纯白色硅砂上漫步,免费跳伞让圣灵群岛瑰丽魅景一览无余。特别是汉密尔顿岛最经典的行程,探索大堡礁之心-心形堡礁和澳洲最美沙滩白天堂沙滩。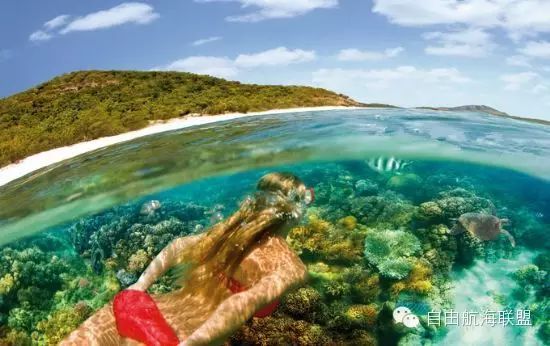 Bareboating in the Whitsundays was voted as the Best Cruise or Yachting Experience in Australia at the Australian Traveller 2011, 2012, and 2014 Reader's Choice Awards.
自驾帆船航行在降灵岛被评为澳大利亚最佳游艇体验,获得澳大利亚旅行者2011、2012、和2014年读者选择奖。

Don't need to rush to a lift, ferry ride, travel, playing tired returned to the cabin to rest, rest well "mobile hotel" had sailed to another scenic spot, to play, then you can continue to completely is a sea of RV.
不需要赶时间去搭车、乘渡轮、赶路,玩累了就回到船舱休息,休息好了"移动的酒店"已经航行到另一个景点,起来就可以继续接着玩,完全就是一辆海上的房车。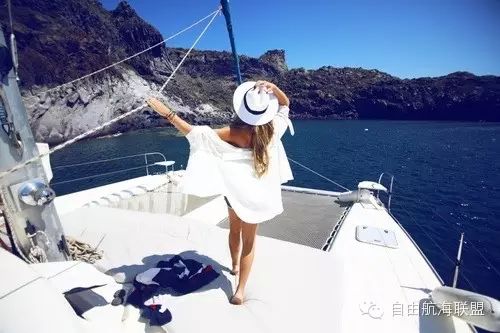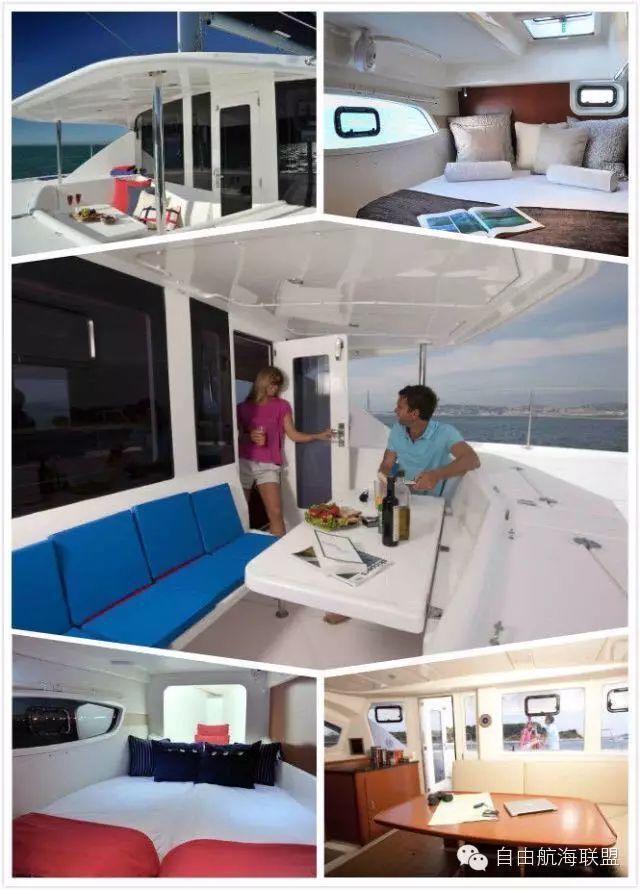 We have held the international driver's license at the same time with many leisure Chinese captain and leader of the sailing experience for your sail, to ensure everyone's safety, Rest assured to enjoy part of your senior sailing yacht trip.
我们有持有国际驾照同时拥有多次休闲航海经验的中国船长和领队为您驾驶帆船、保证大家的安全,放心的享受属于您的高级帆船游艇之旅。
This is my ASA sailing license:
这是我的ASA帆船驾驶执照: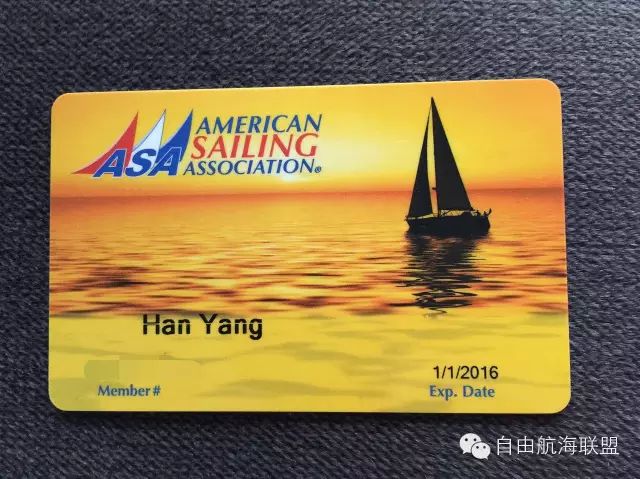 Activity time:Jan 11-18, 2016 Provisional time, you can adjust the front and rear (6 team can arrange the time signing up)
活动时间:2016年 1月11日 至 18日,暂定时间,可前后调整(6人团队报名可自行安排时间)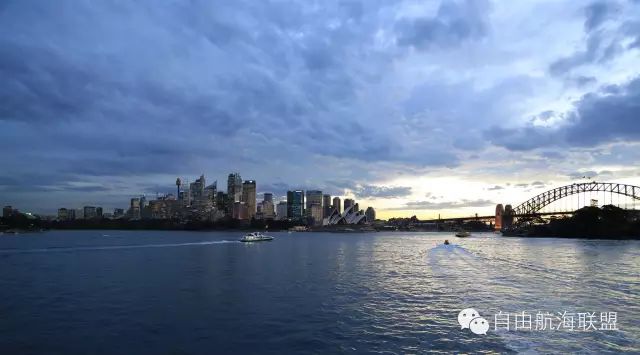 Venue:Australia's Great Barrier Reef Whitsunday Islands
活动地点:澳大利亚 大堡礁 圣灵群岛
Attendance: six-eight
活动人数:6-8人
Contact: Han Yang (ASA105 Skiper) WeChat: matt1007, Weibo: Yang enthalpy matt; WeChat public number: free navigation alliance
联系方式:杨焓(ASA105级别船长)微信号:matt1007、微博:杨焓matt;微信公众号:自由航海联盟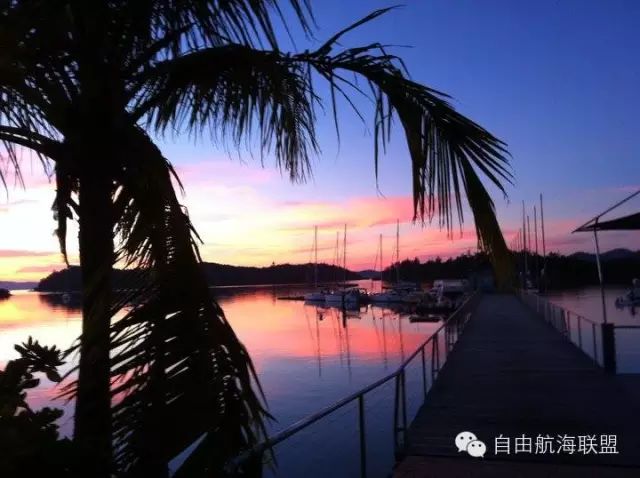 Registration: in the WeChat store 10000RMB in advance after success signing (WeChat guarantees payment, after the end of the entire activity upon confirmation of payment), Balance payment can be paid before leaving for Australia。note: travel unless caused by our reason cannot be underway, the deposit is not refundable.
报名方式:在指定微店预付10000元后即报名成功(微信担保支付,整个活动结束之后在确认付款)尾款于出发去澳大利亚之前付清即可,注:除非由于我方原因导致旅行无法按期进行,定金不退还。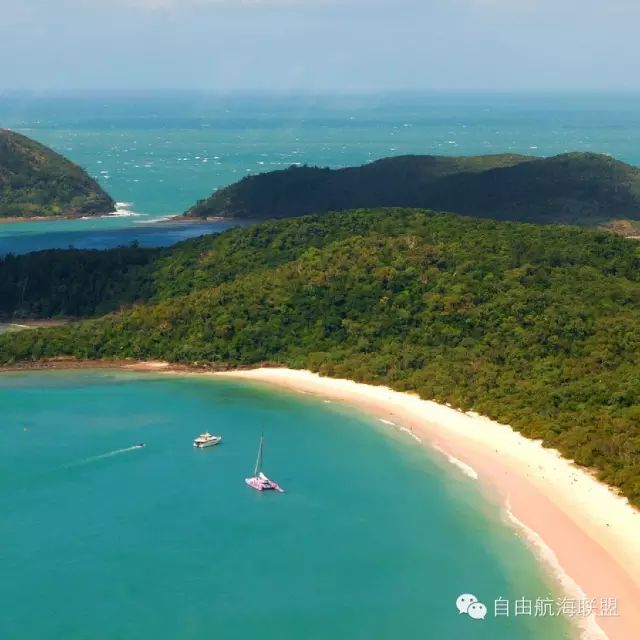 Price including:
Boat charter fees, boat insurance.
Whole cabin accommodation and bedding.
On board breakfasts, lunch or dinner each day, drinking water, snacks, fruits, tea, coffee, beers, etc. onboard as specified in itinerary.
Mooring and marina facilities fees.
The oil, water, electricity during the voyage.
Safety equipment such as life jackets, lifelines, life rafts etc.
Snorkeling equipment. Other water toys and fishing equipment are available for an additional fee.
Seasickness medicine and first aid supplies.
Captain fees (who is British Royal Yacht Association or the American Sailing Association qualified) and captain's tips.
The Captain will personally share specialized knowledge of sailing, driving and operation of the yacht with the guests according to demand.
费用包括:
船只租赁费、保险费
全程船舱住宿及床上用品
全程船上用餐(早、午、晚餐),各种精美酒水、点心(饮用水,咖啡,红、白、啤酒,水果,茶点)
港口停船及码头设施使用费
航行期间的油费、水费、电费
专业安全器材如救生衣、救生索、救生艇等
浮潜装备及海钓装备费
特效晕船药和一般急救用品、药品
国际级船长 -持英国皇家游艇协会或美国帆船协会认证、船长小费
船长亲自传授专业航海知识、帆船驾驶及水手操作实训

Price excluding:
Flight, taxi and other transportation costs.
Australia visa fees
Personal travel insurance: Although not a necessary condition to participate in sailing trips, we strongly recommend you to purchase insurance to guarantee in the event of accidents (such as illness, loss of property, etc.). There are many insurance companies who can provide you with this.
Meals ashore (as specified in the itinerary). When docked or anchored at night, you can not only enjoy the local scenery or go ashore to play, you can also go to a local restaurant and taste the local cuisine. Or you can buy fresh produce at the supermarket to cook a delicious meal for yourself.
The islands landing fees, special sightseeing fees and other activities, such as scuba diving, golf and so on.
Other unspecified tourism activities or transportation costs.
费用不含:
机票出租车等交通费用
澳大利亚签证费用
个人旅行保险:旅游保险虽然不是参加航海游的必要条件,但是建议您外出旅游务必购买保险,以保证在出现个人意外(例如生病、丢失财物等情况)时,有保险公司保障您的权益。
晚餐:我们每晚停靠不同的港湾,届时您不但可以上岸游玩欣赏当地的美景,还可以去当地餐馆品尝特色美食。或者您也可以在超市买到新鲜的食材为自己做上一顿美味佳肴。
各岛屿的登岛费、特殊参观游览费、水肺潜水、高尔夫等。
其他未注明包括的旅游项目或交通费用。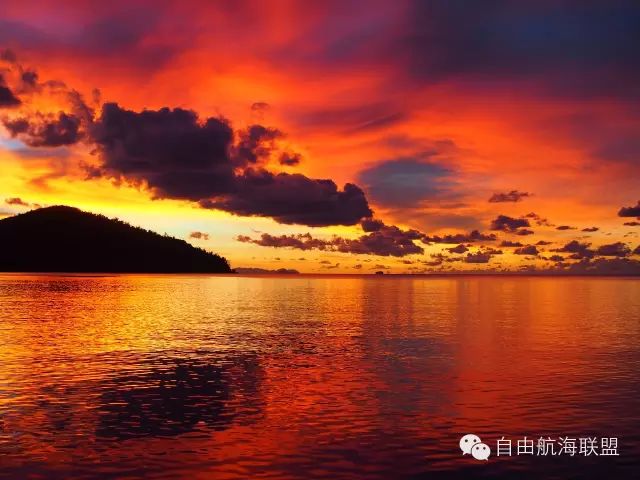 Experience:sailing, sailing experience, learn basic galleon captain personal guidance driving technology; Motor boats, island adventure, shallow exploration; Sea fishing. Snorkeling, such as water requirement lung boat dives advanced preparation of oxygen bottles and required equipment consulting local dive guide; Swimming; No one island adventure; Berth at night beach view the stars; Dinner island experience local cuisine, bars and nightlife, aquatic entertainment project, the sunshine, a hammock, reading, stunned, observation, taking photos and so on.
体验内容:帆船驾驶、航海体验,船长亲自指导学习基本的大帆船驾驶技术;带发动机小艇登岛探险、浅滩探险;海钓;浮潜,如需水肺船潜需提前准备氧气瓶和装备咨询当地潜导;游泳;无人岛探险;夜泊沙滩观星空;晚饭登岛体验当地美食、酒吧、夜生活、水上娱乐项目、晒太阳、吊床、看书、发呆、观景、拍照等等。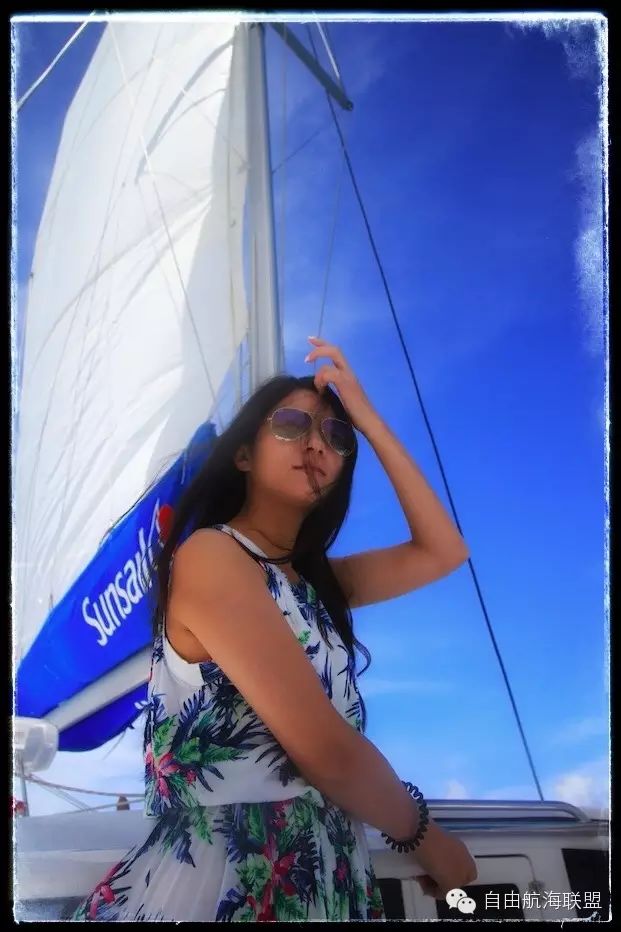 Security: the shipping company to provide the entire 24-hour on-call emergency rescue service (arrive within 4 hours); The ship is equipped with a full range of safety equipment; Ships to buy $3 million accident insurance; Each a overseas travel insurance, holding international sailing license leisure sailing experience abroad many times to assure the safety of the crew's captain.
安全保障:船公司提供全程24小时随叫随到意外救援服务(4小时之内到达);船上配备全套安全设备;船只购买300万美元意外保险;每人一份境外旅游保险,持有国际帆船驾照多次国外休闲航海经验的船长保证全体船员的安全。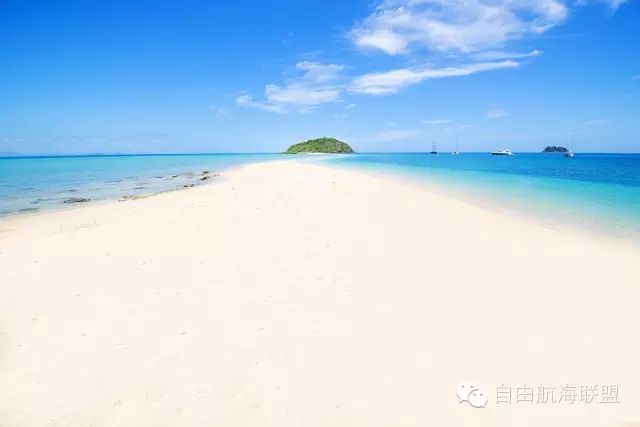 VISA:
China passport travelers need to deal with Australia visa in advance, please plan to travel teammate is dealt with in advance, so as not to affect the pleasant trip for visa reasons. The following are some of the visa application information:
Basic information: (1) passport (2) leave letter (3) economic certificate

Validity: 1 year single stay for 90 days

Application time: 10 working days

The signing rate: close to 100%
签证问题:
持中国护照的旅行者需要提前办理澳大利亚旅行签证,请计划出行的队友提前自行办理,以免由于签证原因影响到本次愉快之旅。以下是签证申请的一些参考信息:
基本资料:①护照②准假信③经济证明
有效期:1年单次停留90天
申请时间:10个工作日
出签率:接近100%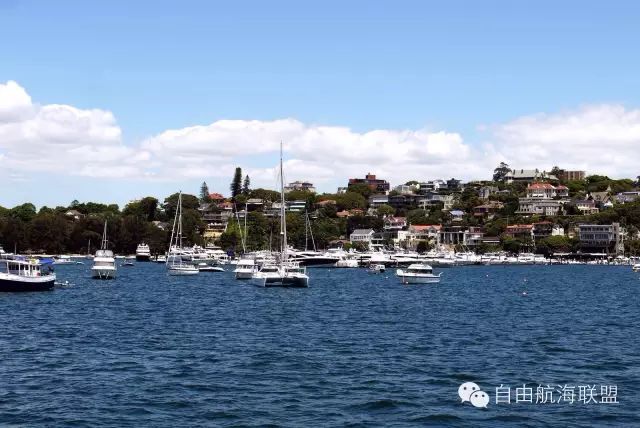 Reference trip:
参考行程: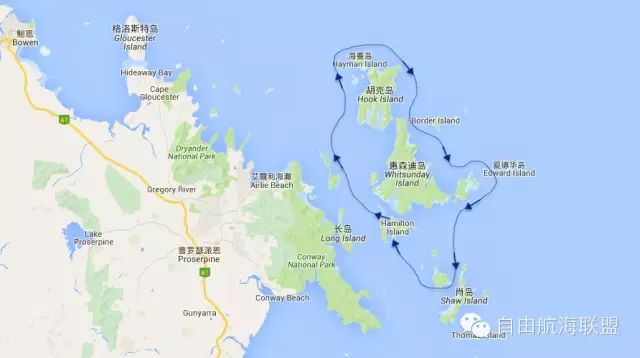 DAY 1: SHUTE HARBOUR 舒特港
The secluded Shute Harbour provides the tranquil setting for the start of your Whitsunday charter adventure.
僻静的舒特港提供宁静的环境,以此作为圣灵岛帆船之旅的开始。
DAY 2: NARA INLET, HOOK ISLAND 奈良的入口,钩岛
Make a stop in this rugged island mainly made up of national park, with stunning beaches and a variety of walking tracks.
停泊在这座崎岖的岛屿,主要由国家公园、迷人的海滩和各种各样的曲折小道组成。
DAY 3: STONEHAVEN, HOOK ISLAND/LANGFORD ISLAND 斯通港,钩岛/朗格弗德岛
With the best sunsets in the Whitsundays, Stonehaven anchorage will provide memories to last a lifetime!
在圣灵群岛最完美的日落,斯通港停泊之夜将会让您留下一辈子的回忆!
DAY 4: BUTTERFLY BAY, HOOK ISLAND 蝴蝶湾,钩岛
Make sure you take a track to the unique Butterfly Bay, named such due to its shape and the flocks of butterflies which line its shore.
一定不要错过独特的蝴蝶湾,这样的命名是由于它的形状酷似蝴蝶,同时海岸边蝴蝶成群。
DAY 5: WHITEHAVEN BEACH, WHITSUNDAY ISLAND 白天堂海滩 圣灵岛
Explore this exquisite stretch of immaculate tropical sand by private helicopter, seaplane, ferry, yacht or feel the soft, warm sand between your toes as you take a walk along this 7 kilometer highlight.
探索这个精致的完美的热带沙滩,私人直升机、水上飞机、渡轮、游艇或感到柔软并且暖暖的细沙浸入你的脚趾之间。这7公里的是旅途中一大亮点。
DAY 6: CID HARBOUR, WHITSUNDAY ISLAND CID港,圣灵群岛
With a fantastic selection of tranquil anchorages to choose from, you can truly escape the crowds on the sandy beaches nestled amid elegant palms.
一个神奇的选择,平静的锚地,你可以避开嘈杂人群,在沙滩上依偎优雅的棕榈树。
DAY 7: SHUTE HARBOUR 舒特港
Complete your charter at the stunning Shute Harbour and our private marina facility, a short distance from the township of Airlie Beach.
在令人惊叹的舒特港和我们的私人游艇码头享受完善的配套设施后,结束您的帆船之旅,距离艾利海滩小镇几步之遥,机场就在旁边方便回家的旅程。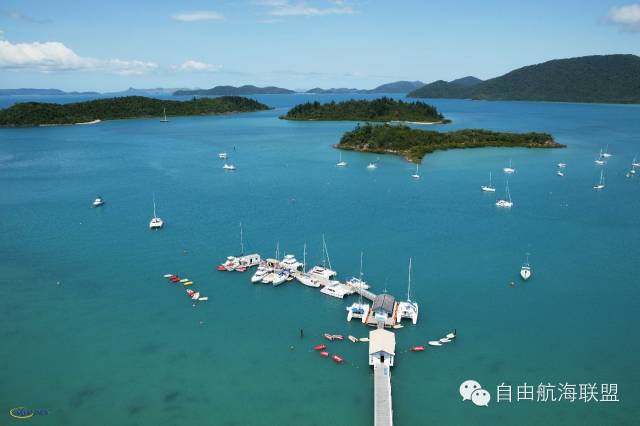 Sailing Boat:
帆船:

Parameter参数表
Number of Berths
10
床位数
10
Number of Cabins
4
舱室数
4
Number of Heads
4
卫生间数
4
Number of Showers
5
喷淋数
5
Engine
X2
发动机
X2
Length Overall
12.97m
总长
12.97m
Beam
7.23m
主横梁
7.23m
Draft
1.27m
吃水
1.27m
Sail Area
117m2
帆面积
117m2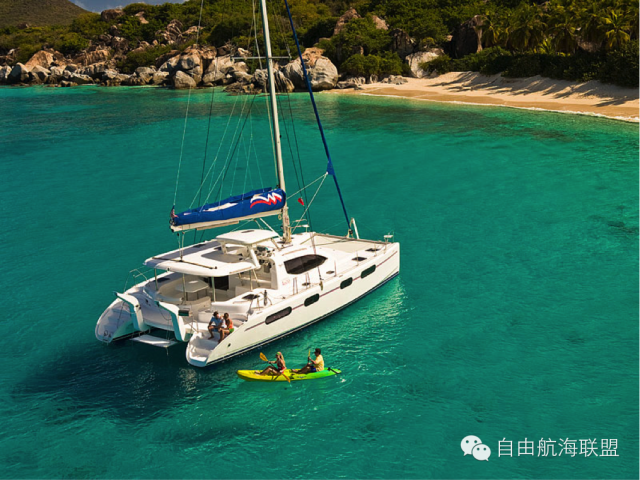 Landscape enjoy:
风景欣赏: